The council's objective was to increase the number of apprenticeships being taken within the workforce — in order to build skills and commitment of staff, improve diversity, employability and career opportunities.
The project required an identity to appeal to staff members of all ages and backgrounds. Key messaging was focused on various stakeholder perspectives – staff, managers, apprentices, teams and the council as a whole.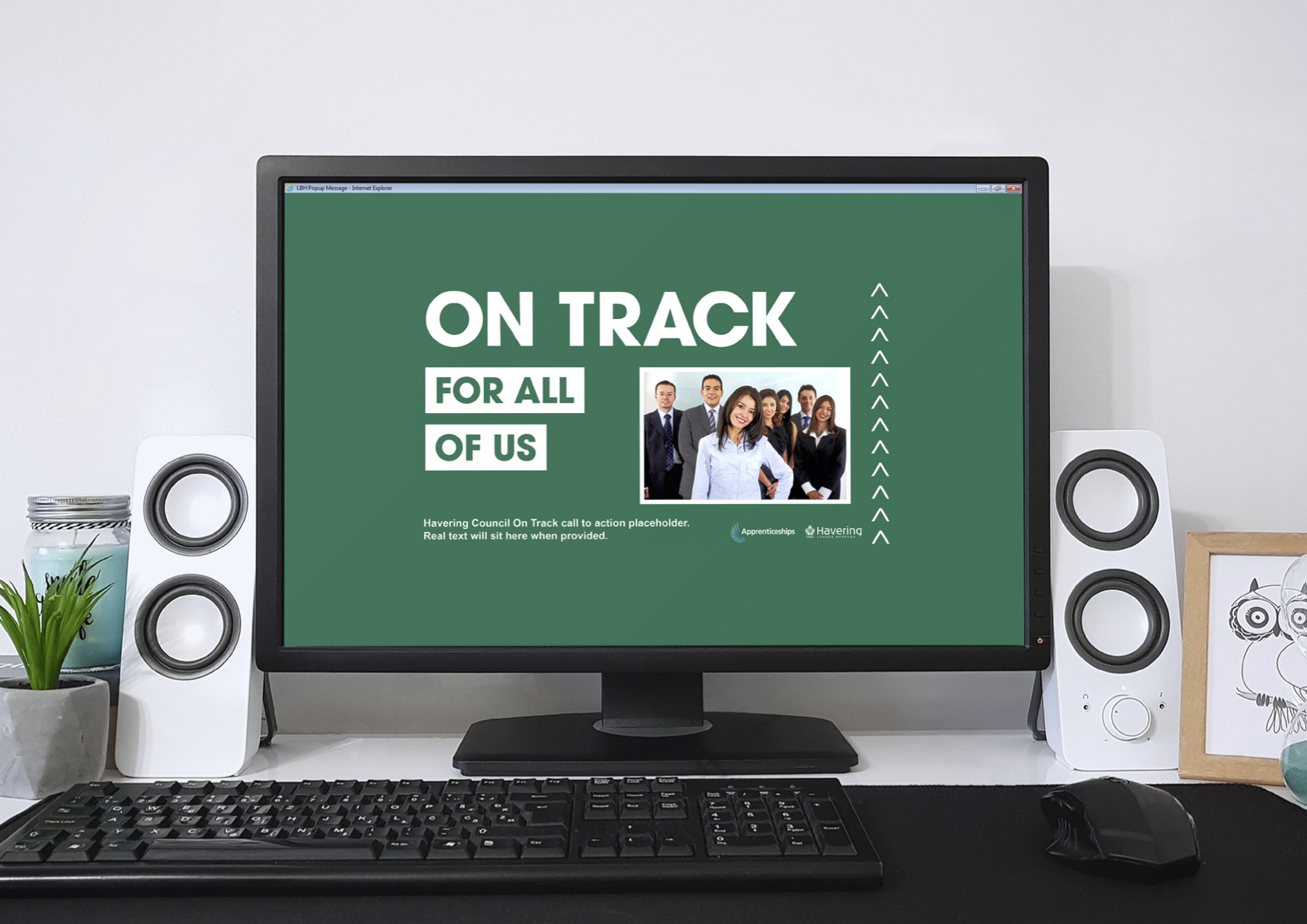 RESULTS
The campaign was a great success – with Havering Council exceeding their target of new apprenticeship enquiries within the first fortnight of the campaign.