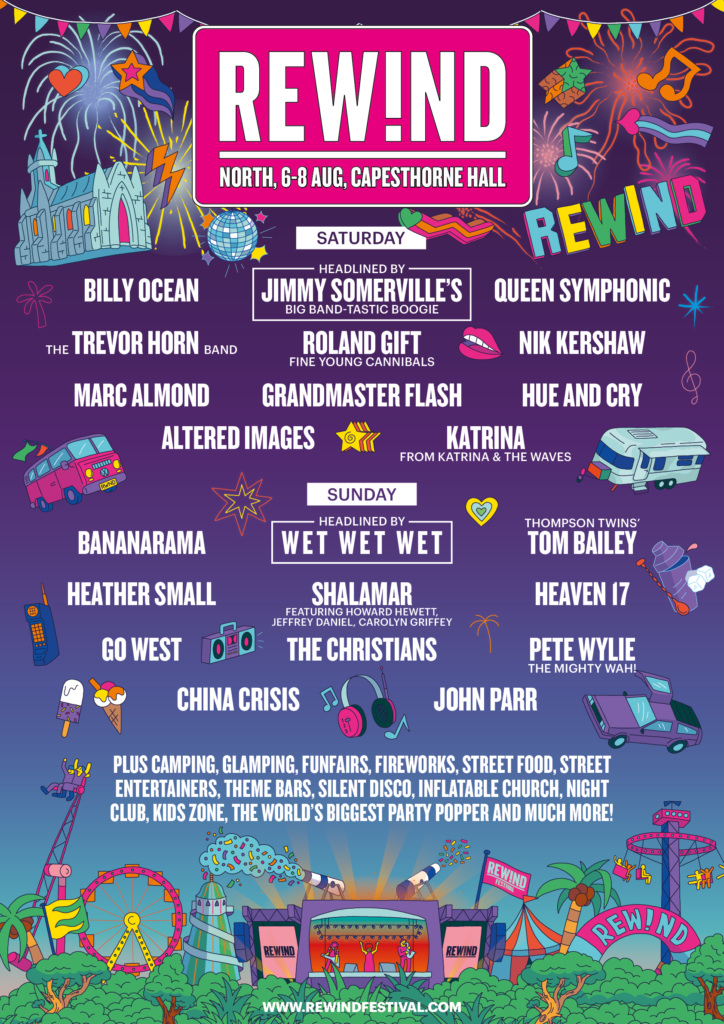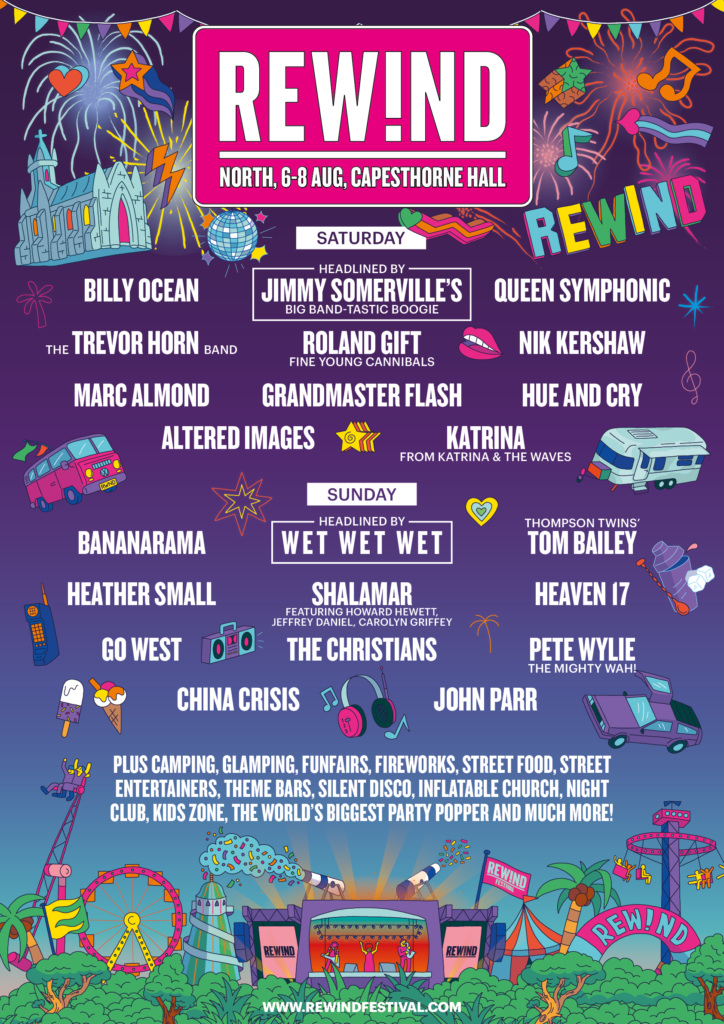 Working closely with the Rewind team, we took their brief and created a set of designs for the upcoming festivals.
A range of illustrated characters and motifs play on the fun-loving retro aesthetic. These create engaging posters as well as providing a visual language to be used across all digital communications.
ANIMATION
The characters and motifs also lend themselves nicely to animation – allowing for eye catching moving flyers.
VIDEO
A promotional video provided follow up material for the campaign – combining previous festival footage with key messaging.